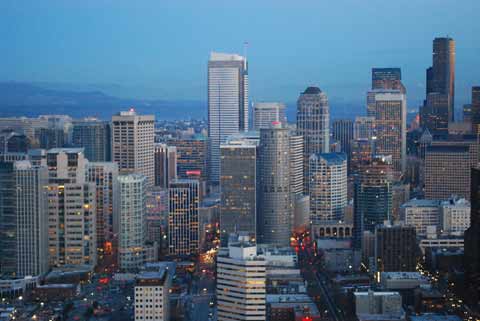 Local and national long term relationships between real estate professionals and the team at Seattle Commercial Real Estate LLC provide a reflection of our market in commercial real estate compared to the rest of the nation. A recent conversation with the property/real estate manager of a California-based operator of convenience/gas stores confirmed the truth that our market is hot on a national level.
 Multi-Family Real Estate
The flow of money into Seattle apartment buildings for sale, the viciously competitive market for land to build more apartment complexes and the emergence of a thriving market for zoned land to build multi-family homes for sale or lease is evidence of the market depth. We recently generated an offer from a multi-family developer of low income housing on a commercially zoned piece of land approximately twenty per cent greater than its value as an income producing asset.
 Commercial Real Estate
The market is so competitive that a client seeking quality properties for a 1031 exchange is being forced to reconsider her alternatives. The goal had been to live off the income generated while educating her family without working. Seattle commercial property incomes will not allow that goal to be reached without her being forced to continue to work. To try to invest and accomplish that goal with the current inventory of Seattle commercial real estate listings would put her at a risk level way beyond her ability to survive any adverse change in the market.
 Office Space
Office space for rent in downtown Seattle, as an example, has 10 MILLION square feet occupied and/or under development to be occupied by Amazon. That is almost twenty per cent of the entire market. The trickle down affect to the office space for lease and the office space for sale means that you have no alternative investment options and can reasonably expect nothing but higher rents as a tenant. A recent call from an Eastside tech company demands space for five new employees a month. They have outgrown their existing building and are jumping into the neighboring building. They see no end in sight.
 Industrial Property
On the Eastside, the new Sound Transit line from Redmond, through Bellevue and into Seattle has taken out 38 buildings. The shortage of space is so acute that one dispossessed tenant had to move from Redmond to Monroe. His new space in Monroe had only slightly less expensive rent than his demolished building. Industrial property for sale is almost put into an auction situation. A client seeking to buy a South Seattle warehouse was compelled by the price of land to tie up a small piece in Sumner to build the warehouse for their expansion.