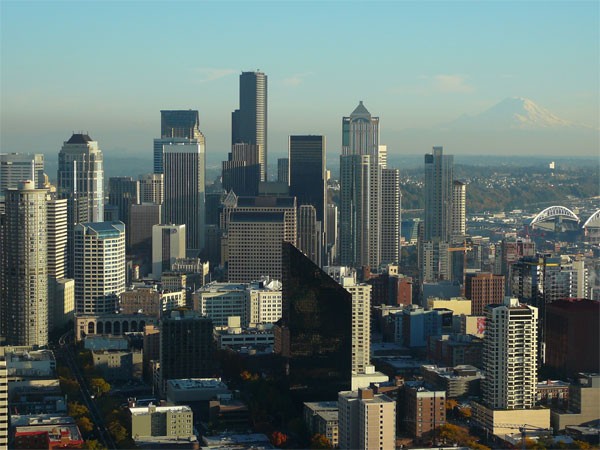 Whether it is industrial real estate, multi-family housing for sale, or commercial real estate, the news continues to trumpet ever higher prices. BioMed Realty buys a South Lake Union building for $772 per square foot. Three acres in downtown Bellevue sells for $46 million, a downtown Condo sells units for $600 a square foot. A University District corner bought for $700,000 five years ago is valued at $2,000,000.
 A Different Perspective
We at Seattle Commercial Real Estate LLC watch these developments closely. When the market is so good that it appears no one can make a mistake, we start to look carefully on behalf of our clients. Here are two examples of how we serve our clients.
An industrial property was needed by a client to expand from 6,500 square feet of rental industrial space to an owned property of more than 40,000 sf. The costs of development were rising, along with the cubic area, but the supply of available land was shrinking. We found a small zoned piece of land between two major markets and are undertaking the development right now.
An all cash buyer looking for multiple residential property for development is being out competed for sites. Seattle Commercial Real Estate LLC counseled the client to do two things.
 Wait
When the multiple residential housing market is so hot no one can make a mistake, everyone rushes to get their product to market. Banks watch the new construction coming on stream against absorption and begin tightening lending criteria. Projects are now coming downstream and ready to pull permits and there is no ability to close. This will inevitably lead to the ability to pick and choose quality projects and hold and develop them at your leisure.
 Plan for the next cycle.
We are recommending that our clients look for underdeveloped income-producing parcels zoned for multiple residential development to hold for the next cycle and the same for industrial property. The interim income is the key.