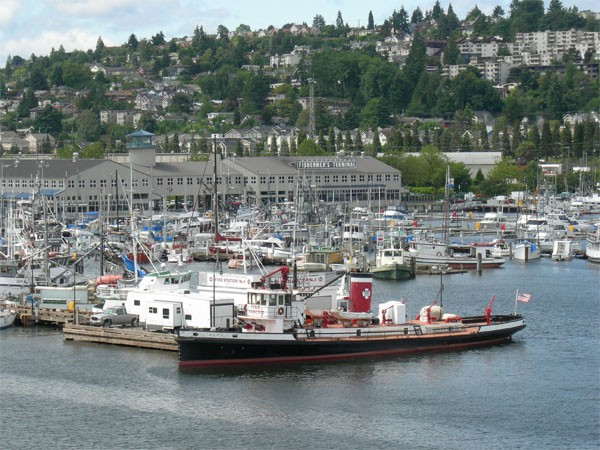 In a recent posting, the professionals at Seattle Commercial Real Estate LLC looked at how two areas of development are being linked. The same phenomena is happening anchored by Expedia taking over Amgen's former laboratory research facility on the Seattle waterfront. This is indicative of what is happening in former "backwater" areas of greater Seattle.
Interbay Commercial Real Estate
"Interbay" is the former strictly industrial area lying between Elliott Bay on the south and Ballard on the north. The hills of Magnolia and Queen Anne surround the former swampland home to rail yards and arterials connecting downtown to Ballard. The number of full time residents was at one time 150 according to a recent article in the Puget Sound Business Journal. Today with zoning of up to eight stories and Expedia's move of 3,000 employees from Bellevue and a plan to grow to 4,500 employees, the area is coming into its own. Twenty-seven acres of this area is the Army Reserve Training facility and their plan is to move in the next 10 years.
Impacts of Infill on Seattle Commercial and Investment Real Estate
The message is clear for property owners and developers that their current use may not be the "highest and best" use as zonings are upgraded for density and development. South Lake Union can now accommodate 40 stories, the Central Business District of downtown Seattle has 15 office buildings under construction, and the Pike/Pine corridor is building an anchor to the east. If you sell your property and want to reinvest the proceeds there is potentially nothing that makes "sense". We recommend a long term perspective and the use of a careful thought process before "grabbing" a deal which may not be in your best long term interest.